UNIVERSITIES
---

 Sikkim Manipal University
---
Sikkim Manipal University (Estd) 1995 is a Public-Private partnership between the Government of Sikkim and the Manipal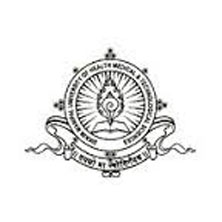 Group. SMU-DE is a leading provider of professional Distance learning Programs in India such as MBA, MCA, BCA, BBA and others. A winner of several awards including 'Students most preferred Distance education University', SMU-DE has helped lakhs of working professionals from leading corporates such as TCS, Infosys, HCL, Airtel, to name a few, to realise their career dreams through conveniently delivered high quality Degree Programs that accelerate their career growth with a professional edge.
PRIST University
---
PRIST University, Ponnaiyah Ramajayam Institutions, made a foray into the academic domain, with the establishment of Sri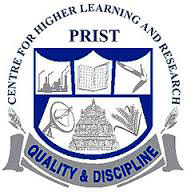 Ram Institute of Computer Science and Technology in 1985.  Over time, various institutions of higher learning such as an Arts and Science College, College of Engineering and Technology, College of Education, Research Institution, Polytechnic College, added feathers to the PRIST crown.  Today, PRIST commands a massive student base, spread across a whole array of campuses such as Trichy, Kumbakonam, Puducherry, Chennai, Madurai etc.
The academic reach extends right from school education up to the level of the Ph.D Doctoral programmes in a rich array of disciplines such as Medicine, Engineering, Arts & Science, Education, Pharmacy, Management, Technology etc.
C.V Raman University
---
Established on 3rd November 2006, Dr. C.V. Raman University has established itself as a premier world class University in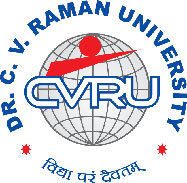 Chhattisgarh, and more importantly, in Central India as the Research and Education hub of Professional Courses ranging from diverse fields like Management, Arts, Science, Law, Naturopathy and many more. Located over a vast area in the backward region of Kota Bilaspur, the University has transformed the perception of Higher Education in terms of its quality and accessibility.
Established by AISECT Group, the sponsoring body, the University was named after the first Nobel Laureate of the country, Dr. C.V. Raman.
With quality education being imparted to more than 85,000 students, our principle goal is to develop a new cadre of Confident, Capable and Cultured professionals who are evolved in terms of a skill set and thus, are Work Ready from day one.
At Dr. C.V. Raman University, through an innovative research based pedagogy along with world-class facilities and opportunities, we are providing the inspired, a platform to Be More!
Vinayaka Mission University
---
 Vinayaka mission university is a pioneering and vibrant university offering a multi-cultural experience with an ambience marked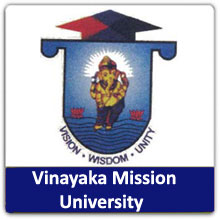 by the perfect harmony of living in diversity. The university is committed to offering education in the most professional manner and one that ensures enormous growth potential to the students. One of the biggest universities in India, VMU boasts of the most diversified education in terms of the number of faculties, ranging from medicine, paramedicine, engineering and technology to management – almost the entire gamut of academic disciplines. The University main campus in Salem is truly a scenic marvel surrounded by mountains and a hallmark of the city.
Bharathiar University
---
Bharathiar University offers Part–time Ph.D. (CATEGORY-B) programme to provide global opportunity to enter the research arena.  Under this category, candidates who fulfill the eligibility criteria can register for Ph.D. programme under a Research Supervisor recognized by this University.
 The Research & Development Centre had started the Part-time Ph.D. (External) Programme during 2008.  After
implementation of the U.G.C. (Minimum standards and procedure for the award of M.Phil./Ph.D. ) Regulaltion, 2009 and vide the Registrar's letter dated 07.09.2011, the R & D Centre has been followed the instructions and conducted the Entrance Test (written and oral) from July 2011 onwards.
For the purposes of admission to the Part time Ph.D. (Category-B) programme a candidate should have obtained a Master's Degree in the discipline in which he / she wants to register for Ph.D. programme with a minimum of 55% marks (5% relaxation for SC/ST candidates) in the qualifying examinations under (10+2+3+2) system.
Alagapa University
---
Alagapa University was brought into existence by a Special Act of the Government of Tamil Nadu in May 1985 with the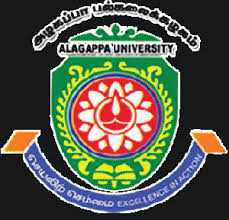 objective of fostering research, development and dissemination of knowledge in various branches of learning. AlagappaUniversity is recognized by the University Grants Commission (UGC) of India. The University has 18 Departments, 5 Centres and 2 Constituent Colleges on its campus. 28 Affiliated Colleges located in the districts of Sivaganga and Ramanathapuram are part of the University.
The University offers education through Regular, Week-end, Distance and Collaborative modes. The Distance Education Directorate offers variety of programmes to the student community spread across the country and in selected foreign countries. Through all modes of education, the University caters to the needs of the student community of around 1,00,000.
Sainath University
---
The Sai Nath University campus in Ranchi will be home to the best-in-class infrastructure including state of the art research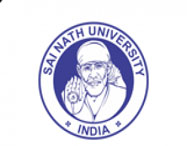 facilities and modern libraries. In line with Sai Nath University's legacy of providing quality education to its students, the campus will also involve the latest in technology to impart education.
Sai Nath University offers world-class infrastructure, highly qualified and dedicated faculties and excellent environment for academic and intellectual growth.
The University focuses on comprehensive growth of the students, working on their hearts and minds by addressing to their academic, cultural, physical and social needs in an environment of continuous interaction and growth, conducive for the enrichment of mind and body. The faculty is fully committed to impart quality education by investing all its skills and knowledge. The University endeavours not only to produce excellent academic results but also to produce excellent and successful professionals.
Tamilnadu Open University
---
The Tamil Nadu Open University was established by an Act (No.27 of 2002) of the Legislative Assembly of the Government of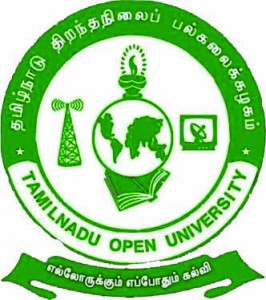 Tamil Nadu to benefit those who have been deprived of and/or denied the access to higher education especially destitute, physically challenged, working men and women, economically weaker sections of the society, and those who discontinued education for various reasons, etc. In the main, it aims to reach the hitherto unreached.
 The University offers many Programmes in various disciplines. Given the geographical extent, population and actual need of Tamil Nadu, the setting up of Tamil Nadu Open University by the Government of Tamil Nadu is the right step. We appreciate the Government of Tamil Nadu for having taken this bold and knowledgeable step. This step of the Government of Tamil Nadu shall prove a boon for women, physically challenged, rural poor and marganalised sections of the society and we are committed to support it academically as well as financially. In a short period of six months, Tamil Nadu Open University has done a remarkable work.
M.S University
---
 The motto of the University is "Reaching the Unreached". Around 2400 students are studying in this institution directly. The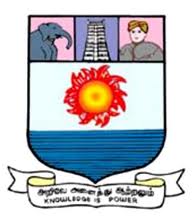 University has under its jurisdiction 62 affiliated colleges, 6 University Colleges and 4 Constituent Colleges, with 73,000 students on the rolls. These colleges, amongst which three are over 100 years old viz., St. John's College, M.D.T. Hindu College, and Sarah Tucker College the oldest women's college in the state, have contributed decisively to the cause of higher education of this region.
The main focus of the university is to produce individuals who have the expertise and intellectual curiosity to make a difference in their profession and the society and in conducting the research needed to meet the challenges facing the contemporary world. This is keeping us in line with the Vision-2023 document of our Honourable Chief Minister of Tamil Nadu Dr.Ms.J. Jayalalithaa, and her aim to impart quality higher education to the students. Majority of the students of this University belong to rural and economically weaker sections of the society. Hence, this University imparts education at nominal and affordable cost. The curricula of the courses offered by this University are periodically updated and the University has resourceful teachers to deliver the same.
Periyar University
---
Periyar University imparts higher education at three levels, i.e., through its Departments of Study and Research, Periyar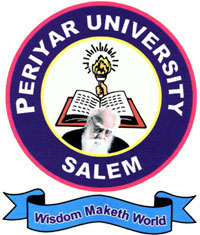 Institute of Distance Education (PRIDE) and the affiliated colleges. The University has eighteen departments of study offering Post Graduate and Research Programmes and sixty six affiliated colleges. The Choice Based Credit System (CBCS) has been introduced for the various courses offered by the University from 2008-09 onwards. Periyar University is offering Four Certificate Courses from 2009-2010 onwards. The Certificate Courses are designed in order to cater to the current needs of the public. The Student Support Services of Periyar University are available through Library system, National Service Scheme, Youth Red Cross Society, Women's Welfare Centre and avenues for Sports and Games. The University has established the following Constituent Colleges (1) Periyar University Arts and Science College (PRUCAS) in 2006 at Mettur Dam, Salem District (2) Periyar University Arts and Science College in 2010 at Pennagaram, Dharmapuri District. Thanthai Periyar had been advocating throughout his life the importance of being rational and created a stir by his self respect movement. He incessantly toiled for social justice among people to liberating the down trodden women and insisted on the priority of one's mother tongue. The Periyar Chair was created in 1998 to inculcate these ideas in the minds of students.
Mahatma Gandhi University
---
 Mahatma Gandhi University  an institution which promises to become one of India's leading universities with an acknowledged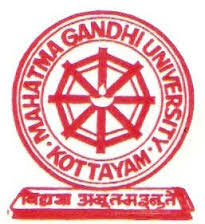 reputation for excellence in research and teaching. Needless to say it has achieved resounding success in all its ventures including professional education. MGU has emerged as a global university with boasting distinctive strengths in education and entrepreneurship. As a platform for excellence in teaching, learning & administration, state-of-the-art information technology is extensively used in M.G.U, contributing to the development of well trained graduates, post graduates and doctorates to meet the professional manpower needs of not just India but the world.
Karnataka State Open University
---
The Karnataka State Open University established on 1st June 1996 vide Karnataka Govt. Notification No. ED 1 UOV 95 dated 12th February 1996 – KSOU Act 1992 is considered to be a reputed Open University amongst the open learning institutions in the country. Keeping in view the educational needs of our country, in general, and state in particular the policies and programmes have been geared to cater to the needy.
Karnataka State Open University is a recognised University of Distance Education Council (DEC), New Delhi, regular member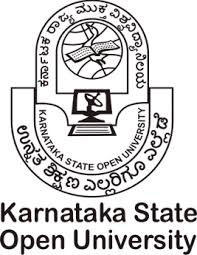 of the Association of Indian Universities (AIU), Delhi, permanent member of Association of Commonwealth Universities (ACU), London, UK, Asian Association of Open Universities (AAOU), Beijing, China, and also has association with Commonwealth of Learning (COL).
Karnataka State Open University is situated at the North–Western end of the Manasagangotri campus, Mysore. The campus, which is about 5 Kms, from the city centre, has a serene atmosphere ideally suited for academic pursuits. The University houses at present the Administrative Office, Academic Block, Lecture Halls, a well-equipped Library, Guest House Cottages, a Moderate Canteen, Girls Hostel and a few cottages providing limited accommodation to students coming to Mysore for attending the Contact Programmes or Term-end examinations.
Eiilm University
---
EIILM University, Sikkim, India is fully recognized and approved by the University Grants Commission (UGC) and is established under Sikkim State Legislature Act No 4, 2006 Government of Sikkim. The Act received assent of the Governor on March 24, 2006 that was published under the Government of Sikkim, Gazette Notification No. 28/LD/2006 dated April 3, 2006.
EIILM University is the first University in India which has been awarded the prestigious ISO 9001: 14001 certification awarded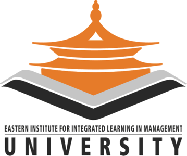 by UKAS (United Kingdom Accreditation Service). ISO 14001 is the internationally recognized standard for the environmental management of businesses.
EIILM University has been established on the foundation of progressive academic principles. The University carries the heritage of pioneering higher education in India based on international models. It endeavors to maintain the same high standard to achieve global presence. At EIILM University, academic programs are benchmarked against the best academic and professional standards.
EIILM University aims to equip students not only with the academic inputs but also with diversified skills, knowledge and attitude to provide a doorway to rewarding careers. A wide variety of programs are on offer that covers a range of career-oriented qualifications. The education system at EIILM University focuses on importing knowledge, developing skills and competencies.
EIILM University is a sprawling green eco friendly University. Designed and developed with the objective of providing aesthetic learning atmosphere, it's a hub to multi-tiered learning activities: classes, lectures, demonstration, seminars, conferences and presentations.
EIILM constantly aspires to enable students acquire in-depth knowledge and specialized skills to manage change, increase effectiveness and efficiency in the organizational set up. EIILM helps realize your dreams and enhance potential for a successful career. Technology and instructors work together to provide a delivery system that meets high academic standards while ensuring the flexibility to meet each student's individual needs.
Bharathidasan University
---
Bharathidasan University established in February 1982, and was named after the great revolutionary Tamil Poet,
Bharathidasan (1891-1968). The motto of the University "We will create a brave new world" has been framed from Bharathidasan's poetic words "புதியதோர் உலகம் செய்வோம்". The University endeavours to be true to such a vision by creating in the region a brave new world of academic innovation for social change"(NAAC, – 2005, p.69). The year 2006-07 is the Silver Jubilee year for this great and vibrant University.
The research work going on in some of the departments and research centres Physics, Chemistry, Life Sciences, Centre for Nonlinear Dynamics) are internationally recognized because of their high quality. Some of the research centres of the university are strongly supported by scientific agencies in India. The Centre for Nonlinear Dynamics is supported by DST and DAE and the National Facility for Marine Cyanobacteria is supported by DBT. The number of ongoing research projects at the moment in various Departments and Research Centres are 119 with a total outlay of Rs.3,200.29 lakhs. The faculty members have made substantial contribution in their fields of research in terms of quality publication in reputed international journals with high impact factor. During the last 5 years, the faculty members have published 1014 papers in international journals, 476 papers in national journals and have published 46 books. Also, during the above period, the Departments have organized 10 international conferences and 76 conferences at the national level. The faculty members also regularly participate in national and international conferences. Six of the University Departments are generously supported by DST under its FIST programme and seven Departments are supported by UGC under its Special Assistance Programme (SAP). Bharathidasan University is also selected by DST for a generous support of Rs.9.0 crores under its PURSE programme in recognition of the high quality publications by some of the Science Departments.
The University is an affiliating one with the jurisdiction over the eight districts of Tiruchirappalli, Pudukkottai, Karur, Perambalur, Ariyalur Thanjavur, Tiruvarur and Nagapattinam. The University area lies in the strategic central part of Tamil Nadu, covering the cauvery delta, traditionally known as intellectual capital of the state. There are 123 colleges affiliated to the University including 120 Arts and Science Colleges and 3 Colleges of Fine Arts. Among them 8 government and 11 government aided colleges have autonomous status. There are nine constituent colleges in Perambalur, Orathanadu, Lalgudi, Aranthangi, Inamkulathur-Srirangam Taluk, Vedaranayam, Thiruthuraipoondi, Nannilam and Nagapattinam. There are totally 55 UG programmes and 62 PG programmes conducted in the affiliated colleges and the total strength of the students studying in the affiliated colleges is 1,14,276. The extension services rendered by the Institute of Entrepreneurship and Career Development (IECD) and the Department of Women Studies to community, especially to the under-privileged are commendable.
Madurai Kamaraj University
---
Madurai Kamaraj University, is on its relentless journey for the past 48 years surmounting hurdles of indigenous and exotic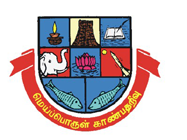 nature on its way and has passed through the tests of accreditation towards reaching the status of excellence. University is aware that the process of achieving excellence is continuous and therefore, all efforts are in progress to keep up the momentum.
The University came into being through a bill passed in the Legislative Assembly of the State in the year 1965. Thus, it is a statutory university owned and funded by the Government of Tamilnadu and the University Grants Commission. This University is a member of Association of Indian Universities and one of the nine universities in India with a status of University with Potential for Excellence. The present Manonmaniam Sundaranar University, Alagappa University and Mother Theresa University are the off- shoots of Madurai kamaraj University. As on date, it covers four revenue districts of Madurai, Virudhunagar, Dindugal and Theni for its regular academic programme. Currently it holds a total of 77 renowned Departments and 20 Schools. In addition to the Departments and Schools, the University has 21 academic centres and 21 quasi academic supportive units. It has 24 autonomous colleges, 14 aided colleges, 33 self financing colleges, 18 approved institutions, 4 evening colleges, 6 constituent colleges and one University College catering to the higher education needs of large number of students from rural and urban areas.
The Madurai Kamaraj University offers 41 post graduate, 35 M.Phil. and 17 Diploma / P.G. Diploma / Certificate courses in the various departments. Presently, 66 U.G. and 45 P.G. courses are offered in the affiliated Colleges. At present 2428 students and research scholars are on the roll. Currently more than 163 individual research projects are being carried out with an outlay exceeding 34 Crores. The University has a modernized central Library with 3 lakhs books, 9,000 e-journals, 3,000 e-books, 55,000 reference and text books. The one Gbps internet connection, INFONET centre with 50 nodes and smart class rooms have enriched the ICT enabled teaching and learning.
Madurai Kamaraj University strongly believes in de-centralised and participatory governance. As a visionary step, academic and administrative autonomy has been granted to select Schools. The University has established linkages with community around through its various outreach activities. The National and International level connectivity and visibility of this University is a pointer that the University is moving from the status of University with Potential for Excellence to the status of University of Excellence.
ST.Peter's University
---
St.Peter's University is a Deemed-to-be University established in 2008 under Section 3 of the UGC Act,1956. It was earlier

functioning as St. Peter's Engineering College which was established in the year 1992 and affiliated to Anna University, Chennai, with all the eligible programmes accredited by NBA AICTE, New Delhi. St. Peter's University is now poised with greater thrust for high quality education and innovating programmes leading to research and development.
Salient Features
We are happy that the St.Peter's Engineering College established in the year 1993 has been declared as a Deemed-to-be-University by the Ministry of Human Resource Development (Education), Government of India, New Delhi, Under Section 3 of the UGC, Act 1956 from 2008-09 onwards in the name and style of St.Peter's University.
St.Peter's University Comprising St.Peter's Engineering College and sponsored by St.Peter's Institute of Higher Education and Research – Trust will continuously strive to focus on imparting quality education, introducing innovative programmes leading to Research and Development for sustainable growth.
Ignou University
---
The Indira Gandhi National Open University (IGNOU), established by an Act of Parliament in 1985, has continuously striven to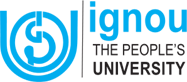 build an inclusive knowledge society through inclusive education. It has tried to increase the Gross Enrollment Ratio (GER) by offering high-quality teaching through the Open and Distance Learning (ODL) mode.
The University began by offering two academic programmes in 1987, i.e., Diploma in Management and Diploma in Distance Education, with a strength of 4,528 students.
The Indira Gandhi National Open University, the National Resource Centre for Open and Distance Learning, with international recognition and presence, shall provide seamless access to sustainable and learner-centric quality education, skill upgradation and training to all by using innovative technologies and methodologies and ensuring convergence of existing systems for large-scale human resource development, required for promoting integrated national development and global understanding.
The University has made a significant mark in the areas of higher education, community education and continual professional development. The University has been networking with reputed public institutions and private enterprises for enhancing the educational opportunities being offered by it. As a world leader in distance education, it has been conferred with awards of excellence by the Commonwealth of Learning (COL), Canada, several times.
The University is committed to quality in teaching, research, training and extension activities, and acts as a national resource centre for expertise and infrastructure in the ODL system. The University has established the Centre for Extension Education, National Centre for Disability Studies and National Centre for Innovation in Distance Education, to focus on specific learner groups and enrich the distance learning system.
Singhania University
---
The University has been established by the Govt. of Rajasthan, under Ordinance 6 of 2007. It is a UGC recognized university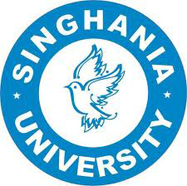 as per Sec. 2f of the UGC Act 1956.
Singhania University was inaugurated on 21st Oct 2007 by a great visionary and a philanthropist, Shri D.C. Singhania to impart quality education of world class standards, reflecting the latest advances in the field of education and research with state-of-the-art academic and administrative infrastructure. The University has a well stocked and furnished library, well equipped labs, a host of indoor and outdoor games and sports, majestic hostels separate for boys and girls, well-furnished cottages for faculty, wide open spaces, lush green lawns, colourful flowerbeds and well kept orchards in sylvan surroundings.
Singhania University offers world-class infrastructure, highly qualified and dedicated faculties and excellent environment for academic and intellectual growth.
The University focuses on comprehensive growth of the students, working on their hearts and minds by addressing to their academic, cultural, physical and social needs in an environment of continuous interaction and growth, conducive for the enrichment of mind and body. The faculty is fully committed to impart quality education by investing all its skills and knowledge. The University endeavours not only to produce excellent academic results but also to produce excellent and successful professionals.
Rajasthan Vidhyapeeth University
---
With the awakening of national consciousness in the early years of the last century, a few notable efforts were made in British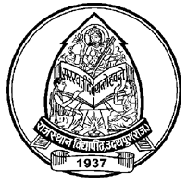 India to improve the system of education prevalent in India during that time. Gujarat Vidyapeeth, started by Mahatma Gandhi, aimed at preparing youth to serve and uplift the rural masses; Shantiniketan tried to bring the cultures of the East and West into Universal harmony; Jamia Milia tried to educate the Muslims in keeping with the needs of the main Stream of National life; and the Gurukul Kangdi aimed at preserving the cultural heritage of the nation keeping with the requirements of the modern age. Inspired by the same spirit, Pandit Janardan Rai Nagar established the 'Rajasthan Vidyapeeth' in 1937 to uplift the down-trodden common man in the feudal state of Mewar. Started as a night Study Centre for the Elementary, secondary and Advanced Courses in our national language Hindi, Rajasthan Vidyapeeth has grown into a large complex of more than 50 institutions spread over several districts of Rajasthan.
 Historically, Rajasthan has been a paradise for knowledge seekers, as it has a rich and Royal cultural heritage in the form of manuscripts, historic documents, icons, epigraphs and monuments. Late Manishi Pandit Janardan Rai Nagar's initiative and vision led him to start the Prachin Sahitya Shodh Sansthan in 1941 to preserve, edit, translate and publish old manuscripts. Probably, it was a unique Institute of its kind in Rajasthan, which was established for the conservation of cultural heritage.
 After the historic event of the unification of Rajasthan, 'Hindi Vidyapeeth' added new dimensions to its basic objectives. It became a leading Non-Government Organisation during the course of its journey and the founder Pandit Janardan Rai Nagar renamed it as Rajasthan Vidyapeeth.