Welcome To NITS Correspondence
---

We are the most popular distance education centre in south tamilnadu. We start the service from home tutions. We are tie-up with lat of AICTE, UGC, DEC; MHRD recognized universities and open schools, polytechnics from various states in India. We are providing guidance for studence how to joint distance education and how to write exam s and career guidance. We are giving the guidance for failed, and discontinue students how to pass the exam and how to rejoin the courses.
We are taking for special class for failed students and give the guidance for how to pass the exam. We are give the proper guidance for discontinue students for how to get one sitting degree. We are motivated students to higher education for online method also online education is helpful for aboard students. We are provide correspondence education for engineering students, Management students, Arts and Science students correspondence degree most helpful for professional students and also die-up with some part-time  college throughout India. We give the guidance from 10th standard to Ph.D level students.
Nits is the most popular distance education provider in tamilnadu state they are the uping with the lof of  universities for conducting the online education,Correspondence education for the india and the abroad students
Our aim is to provide Technical and Management Arts and Science Course for discontinues, incomplete students.We are tie uping with some online universities all over India, that universiteis are provide quality education for india and abroad students. We are doing 10th, 12th for NIOS for the higher study purposes, government Jobs doing students. Distance Education is used for improve their job skills, Promotions implements. They are Provided from DEC recognised university, Technical Education are  provide from AICTE recognised university.All our universities are recognised from UGC. We are doing regular MBBS admission for Tamilnadu, Karnataka, Pondichery, Mumbai, Delhi, Phillipines.
 What is One Sitting Degree?
---
A "single sitting" degree is a program in India that allows students to condense a three-year bachelor's/Post Graduate degree program into one year/6 months of study. At the end of the course of study, the student completes exit exams in a single sitting – hence the term single sitting degree. While at one time single sitting degrees were a recognized educational offering in India, the single sitting degree has since been discontinued. Unfortunately, students looking for a quick and easy
Why Have Single Sitting Degrees Been Discontinued?
---
In India, a three-year bachelor's degree/PG has become the recognized standard. In order to complete a three-year bachelor's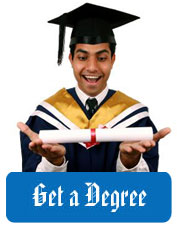 degree/PG program, students must study at least 15-20 different subjects and pass a comprehensive exam in each subject. A thesis project in the student's major area of study must be completed by the end of the third year of study. In contrast, a single sitting degree must either make an attempt at a program curriculum that includes each of these 12 subjects in just a year, or must compromise degree requirements by teaching fewer subjects or watering down the exit exams. Neither of these options is considered an acceptable alternative, leading to the discontinuation of single sitting degree programs.
Alternatives to a Single Sitting Degree
---
There are a variety of distance learning options that students can utilize in lieu of a single sitting degree. Accredited colleges and universities offer classes during evenings, weekends, online, and by mail that a student can plan and complete around an existing work schedule or other commitments. Distance learning programs are offered in a wide variety of disciplines in the liberal arts and the sciences. Distance learning requires that a student be highly motivated and able to study independently while maintaining a self-designed study regimen. Students who take distance learning classes must discipline themselves, since there is no daily interaction with students and teachers, nor any requirement to attend classes. For students who are able to self- direct their studies, distance learning is a good option.
Eligibility for One Sitting Degree
---
If the student had earlier been a student of the first year or second year or third year of a programme in a recognized college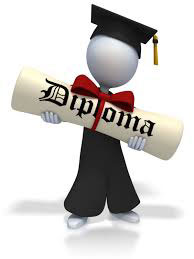 or School of distance education or directorate or institute of correspondence courses of a recognized university and had discontinued for whatever reason, he/she is eligible for One sitting admission to the second year or third year of the name programme respectively.
University Examinations
---
University examinations are conducted twice a year in May/June and December/January at specified examination centers.
Self Learning Materials
---
Printed materials are the primary form of instructional materials. These are supplied to the candidates in the form of booklets. The printed material would be sufficient to the extent of about 75% to 80% to write any assignment responses and prepare of the term-end examinations.
Re-Totaling /Revaluation
---
The application for Re-totaling /Revaluation must be made within 15 days from the receipt of the statement of marks. The fee prescribed for Re-totaling per paper is Rs 300 and for revaluation is 350
Is this certificate valid one for Promotion and Visa operation?
---
This will be valid for Embassy attestation too, but have to check with the provider it gives, SSD offers the embassy certified courses. In the case of UGC approval, it has to check with the courses you are opting with.