Distance Education Articles
---
List Of Approved Distance Education Universities in India:
---
Distance learning institutes in India have witnessed a remarkable rise in student enrolment crossing the 10 million mark. While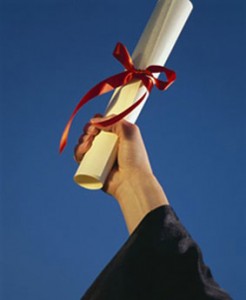 experts in the distance and online education domain agree that this mode is amongst the best to increase the gross enrolment ratio in higher education (30 percent by 2020), it is the quality aspect in offering such courses which is of prime concern. Hence Careers360 is bringing to you the list of approved Distance Education universities in India.
The sole regulating body in the country for distance education, the Distance Education Council (DEC), has been granting approval to the institutes to offer courses that must follow certain standards and guidelines. While choosing the institute for distance education, you must keep in mind to select the approved ones. For that, having a list of approved Distance Education universities in India is necessary.
The Need of Distance Education:
---
Distance education is a boon for millions of people, giving them a convenient way to pursue their education while working. Distance education helps a lot of people, especially those who are less advantaged in terms of access to good educational facilities, economically weak or the physically disabled.
Distance learning does not consume as much as time as regular college, one of its prime advantages. With growing technology, students can now ev3en connect with course guides etc through the internet. Study material and the course plan are designed in such a way that students do not need to commit too much time to studying.
Professionals can take up distance education programmes while working, to brush up or to update themselves about the latest breakthroughs in their field. The option of continuing in your job while studying makes this form of education very effective and convenient.
Top Distance Learning Universities In India:
---
Distance Education in India offers you the quality education which helps you to complete your degree without taking regular classes. Distance Learning becomes more popular in India by advancements in special technologies, the correspondence learning programs are already growing quickly. Distance education degree helps the student to develop their energetic personalities by giving opportunities to keep engage with various activities.
Top Distance Education Universities in India
Indira Gandhi National Open University
Department of Distance Education, Punjab Technical University, Jalandhar
ICFAI University
Institute of Distance Education Jiwaji University, MP
Sikkim Manipal University
Annamalai University
Barkatullah University-Institute of Open and Distance Education, MP
Symbiosis Centre for Distance Learning
Indian Institute of Commerce and Trade
Osmania University
Nalanda Open University (NOU)
University of Madras Institute of Distance Education
Rajasthan Vidhyapeet University
Karnataka State Open University (KSOU)
CMJ University
 Distance Learning Program- Tips to Get Started
---
No more do you have to witness the days when accessibility to education used be quite tough. You can overcome all the constraints today if you really desire to get education and grow in life. Vanished are those when one had to regularly and mandatorily attend the classroom teachings to get education from the universities. The working professionals and the mothers and housewives encountered great difficulty in getting the education in such circumstances. Today, there appear revolutionary changes in the field of education. With the introduction of distance education, now you do not have to worry about accessing the education at your own convenience. You do not need to leave your ongoing job nor do you need to compromise with your household responsibilities and duties. Without disturbing any of your present activities, you can undertake any distance learning program and get the degrees and escalate the glow of your career.
Some of the universities offer only few subjects while others cover nearly all the possible subjects. Not all distance learning universities may provide the btech courses. If you are interested in part time btech, you need to find out the universities that render this facility. Different universities have different fee structure and you can select the best suitable one. Again, you need to ensure whether the universities give enough study materials or not. Some of the universities have online study materials available whereas others like to send you the materials offline through parcels. It is therefore necessary to finalize the university that suits you the best.
The History of Distance Learning:
---
While distance learning may seem like a relatively new phenomenon, given its increased popularity in the online format, in reality people have been taking courses offered by non-local instructors for Some of the earliest distance learning on record dates back to 1728 and offered to teach students how to write in short hand through lessons sent to their home weekly. These simple, practical lessons were commonly taught through the mail throughout the 1700's and 1800's and allowed anyone to gain valuable job skills even if they lived well-away from major centers of education and commerce.
The refinement and expansion of postal systems in the U.S. and abroad brought about the true beginnings of distance learning as we think about it today. Students and instructors could now communicate with one another fairly rapidly and send materials back and forth with little difficulty. One of the first universities to offer a distance learning degree was the University of London which established an External Programme in 1858. It was soon to be followed in 1873 by the programs at the Society to Encourage Studies at Home in Boston and the University of Australia's Department of Correspondence Studies in 1911.
By the 1960's, distance learning had grown tremendously and distance learning universities comparable to size to traditional universities had developed. In the United States, the forerunner in distance education was the University of Wisconsin-Madison which funded by the Carnegie Foundation brought together a variety of communications technologies to help provides learning to students who were off-campus. These ideas were later emulated by schools around the world and provided much more rapid and modern way to share information and education with students who could not attend traditional courses.
Today, distance education is offered through a variety of formats. Radio, television, telecommunications, and especially the Internet have come to play an integral role in expanding the minds of students around the world. With the wide distribution and accessibility of computers, distance learning has become faster and more prevalent. Some solely online universities such as Phoenix University have hundreds of thousands of students and numerous institutions both small and large have sprung up in the past decade. Of course, traditional universities are not without online options as well, as it is estimated that almost 96% of them offer some kind of online coursework and that millions of students across the nation are enrolled.
With the ever increasing accessibility of computers and the internet, little in known as to how online learning will evolve in the coming years. Given the growing popularity of this type of learning one thing is for sure, however, that distance learning is a resource for students that will be around for years to come.
Open and Distance Learning in India:
---
At school level, National Institute of Open Schooling (NIOS) provides opportunities for continuing education to those who missed completing school education. 14 lakh students are enrolled at the secondary and higher secondary level through open and distance learning. In 2012 various state government also introduce "STATE OPEN SCHOOL" to provide distance education.
At higher education level, Indira Gandhi National Open University (IGNOU) co-ordinates distance learning. It has a cumulative enrolment of about 15 lakhs, serviced through 53 regional centres and 1,400 study centres with 25,000 counsellors. The Distance Education Council (DEC), an authority of IGNOU is co-coordinating 13 State Open Universities and 119 institutions of correspondence courses in conventional universities. While distance education institutions have expanded at a very rapid rate, but most of these institutions need an up gradation in their standards and performance. There is a large proliferation of courses covered by distance mode without adequate infrastructure, both human and physical. There is a strong need to correct these imbalances.
Arjun Singh Centre for Distance and Open Learning, Jamia Millia Islamia University was established with the assistance of Distance Education Council in September 2002. Major objectives of the Centre are to provide opportunities for higher education to those who are not able to draw benefits from formal system of education. The Open Learning System allows a learner to determine his pace of learning and provides education at the doorstep of the learner. The mode of transaction is through self-learning print material, supplemented by audio and video programmes. It has further scope of students accessing material through internet and various other media.